I invited my granddaughter to visit from her home in DE for the week of MMA's Theater camp last summer and it was absolutely amazing! Avi was so excited to participate and was very motivated to learn and work hard every day. She blossomed under Mariah's tutelage and the final production was far beyond my expectations. Avi's family drove from DE to see the final performance and were blown away at the level of professionalism after just one week. At their request (and my happy agreement) I have already signed my granddaughter up for this summer's camp–in fact, we are making our summer plan around the camp as it is that important to Avi (and us!). Donna- Springfield, VA
______________________________________________________________________________
My 9 year old daughter had the privilege of attending Mariah's Music & Arts' musical theater camp last summer. She has been attending voice lessons for several years now, and this was a wonderful opportunity to enhance the skills she has been learning.
The camp was fun and challenging, and the children who attended formed close friendships throughout the week. The participants were exposed to audition skills, vocal and choreography coaching, tips on maintaining a professional resume, as well as participating in a full-scale musical production.
The highlights of the week for my daughter included having her face painted as well as having updated headshots taken by a local photographer. The children were all very excited to perform the musical they learned for their parents at the end of the week. Performing with such a diverse group of ages and skill levels was a great learning opportunity.
As a parent of two musically inclined kids, ending the week of camp with updated resumes and headshots was wonderful. My daughter learned so much, and came away with an increased level of self confidence. Spending time with other kids who were also heavily involved with the musical arts was invaluable. She cannot wait to attend next year!
Thank you,
Kelli Palotay
______________________________________________________________________________
It's that time of year again! Every spring, I look forward to seeing the advertisement for Mariah's Music and Arts Summer Camp! Mariah jam packs the week with singing, dancing, laughing and fun! It's mind boggling how she puts on a performance that looks like we've practiced for months. This camp really improves your memorization skills and gives you an experience with the audition process.
We start out auditioning for solos in the songs and move on to reading through the script. Throughout the week we share fun experiences as a group and really learn how to bond with each other.
The memories I make during the week stick with me and make me laugh as I reminisce.
Last summer, Mariah brought in a face painter and we all cooed in awe at the designs on our face. The next day, we all felt like models as a professional photographer came and took our headshots
genericforgreece.com
. Every day brings new challenges and new opportunities.
The whole cast works tirelessly and the pride on our faces shine bright when we see how much it paid off. Mariah teaches us harmonies and singing techniques that I still think about every time I sing a song. Going to this summer camp has helped improve my work ethic and ability to learn materials in a short time. It's a highlight of my summer and it encourages me to continue working on my craft year long, and Mariah never falters on helping me with this goal.
-Alexandra Kuebler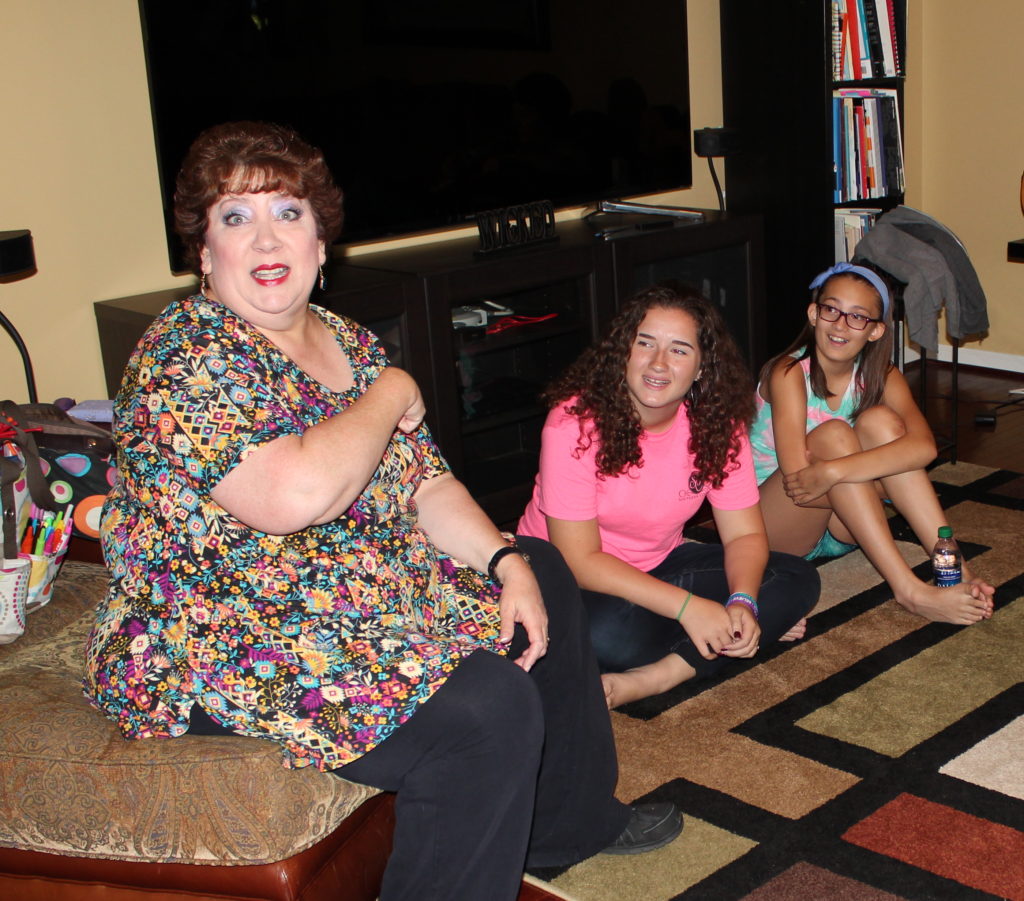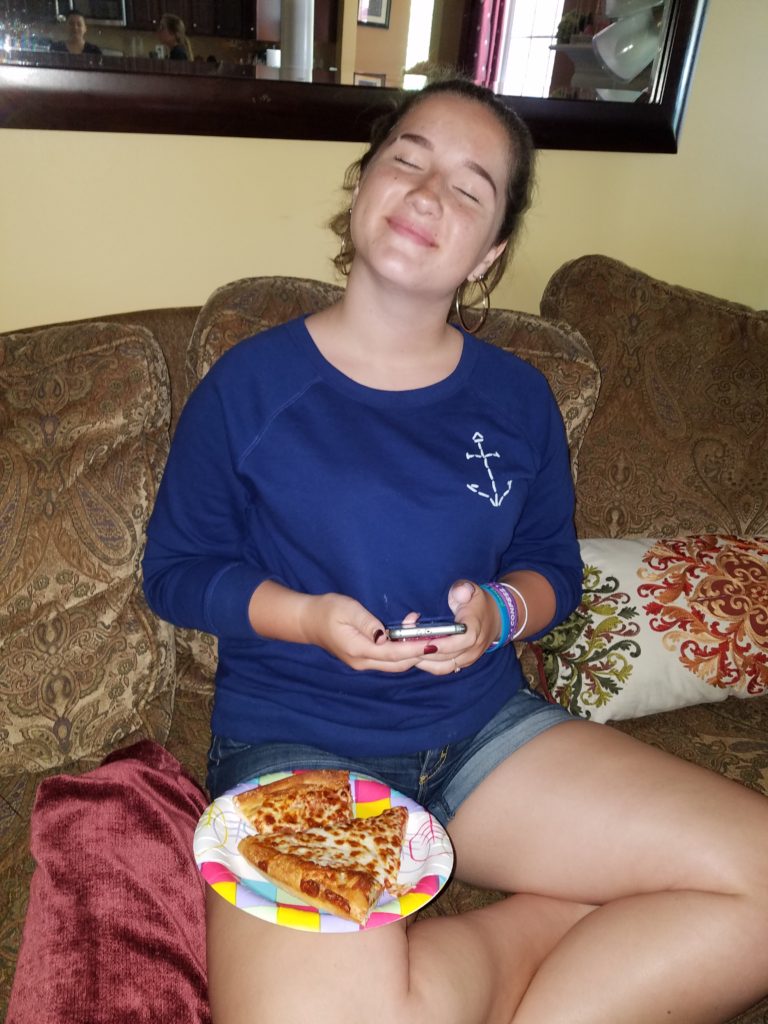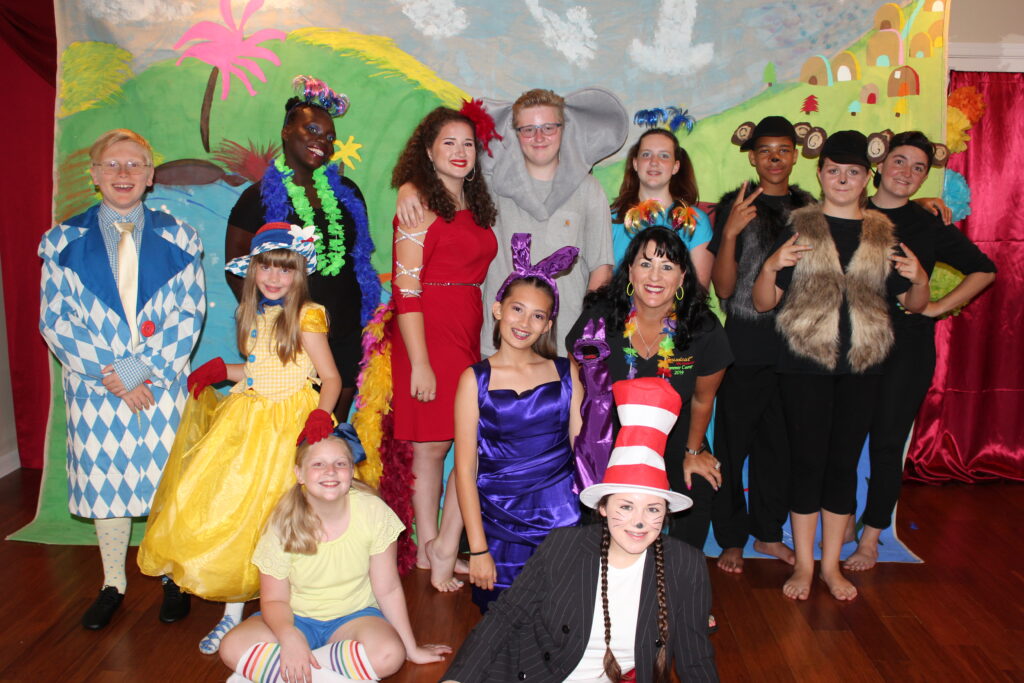 Please register early!!  Limited space and each summer camp theme and show is chosen specifically to fit attendees.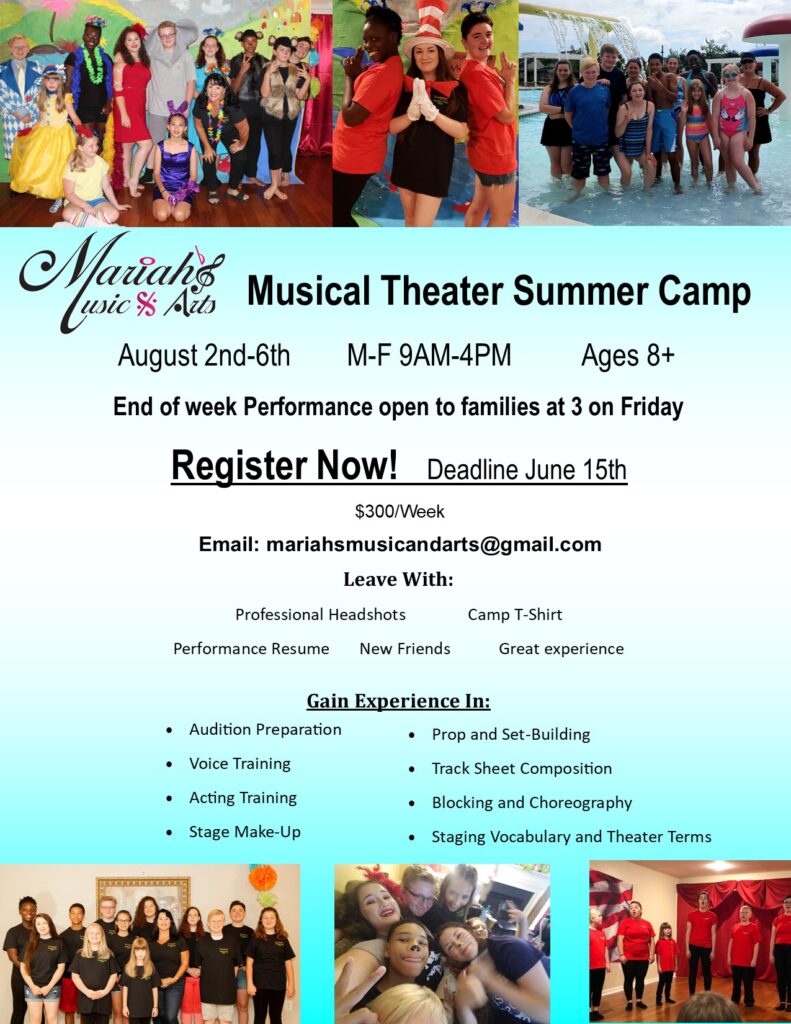 To register please email your child's full name, age, and shirt size to [email protected]  We will email you with payment instructions and confirm your registration.
Thank you!